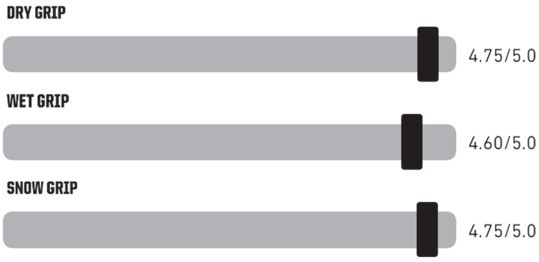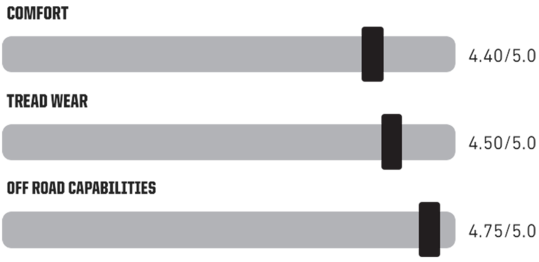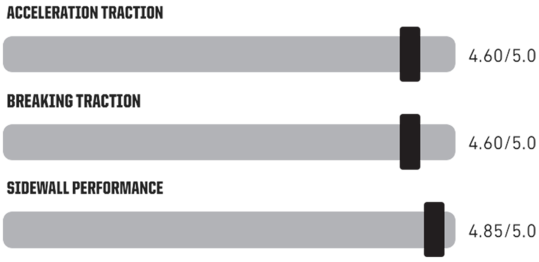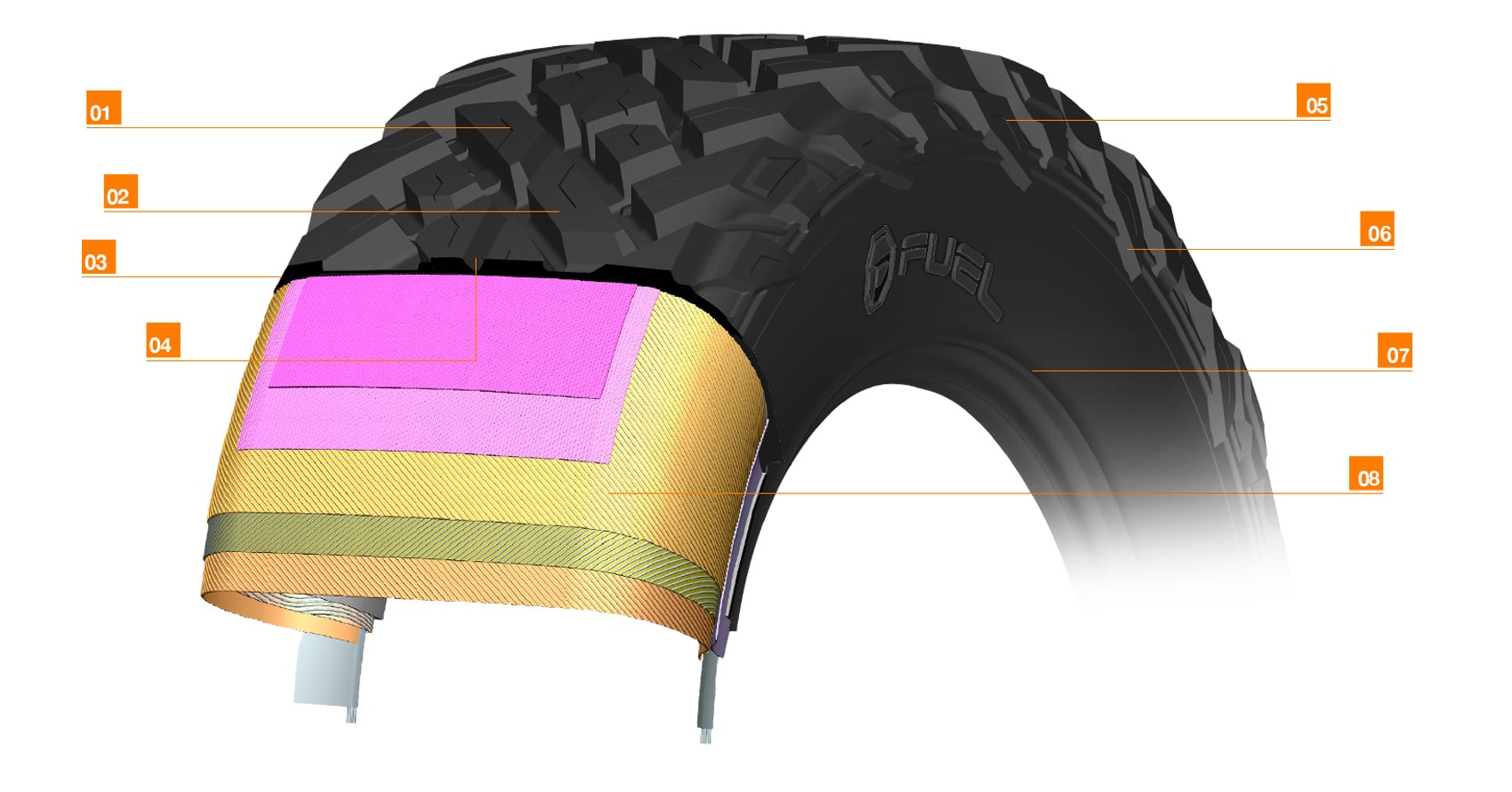 Small sipes can reduce heat generation.
Large "F" blocks on tread pattern increase grip off roads.
Tire shoulder block design timproves lateral grip and impact resistance.
Large deep groove pattern greatly improves grip while providing higher wear resistance.
Large block pattern design extends to the sidewall, greatly improving the sidewall impact resistance.
Sidewall protruding small pattern further improves the sidewall impact resistance.
The Rim Protector Design protects the rim from shock damage.
4-Ply Nylon sidewall carcass design improves tires stability and durability, and ensures high-strength impact resistance.