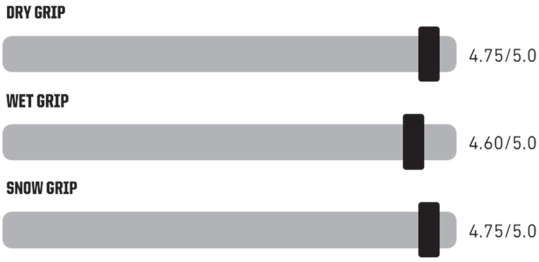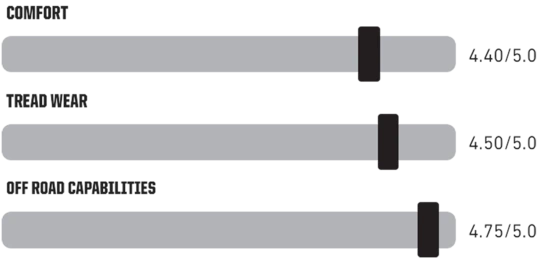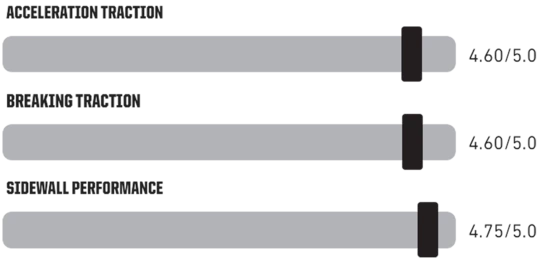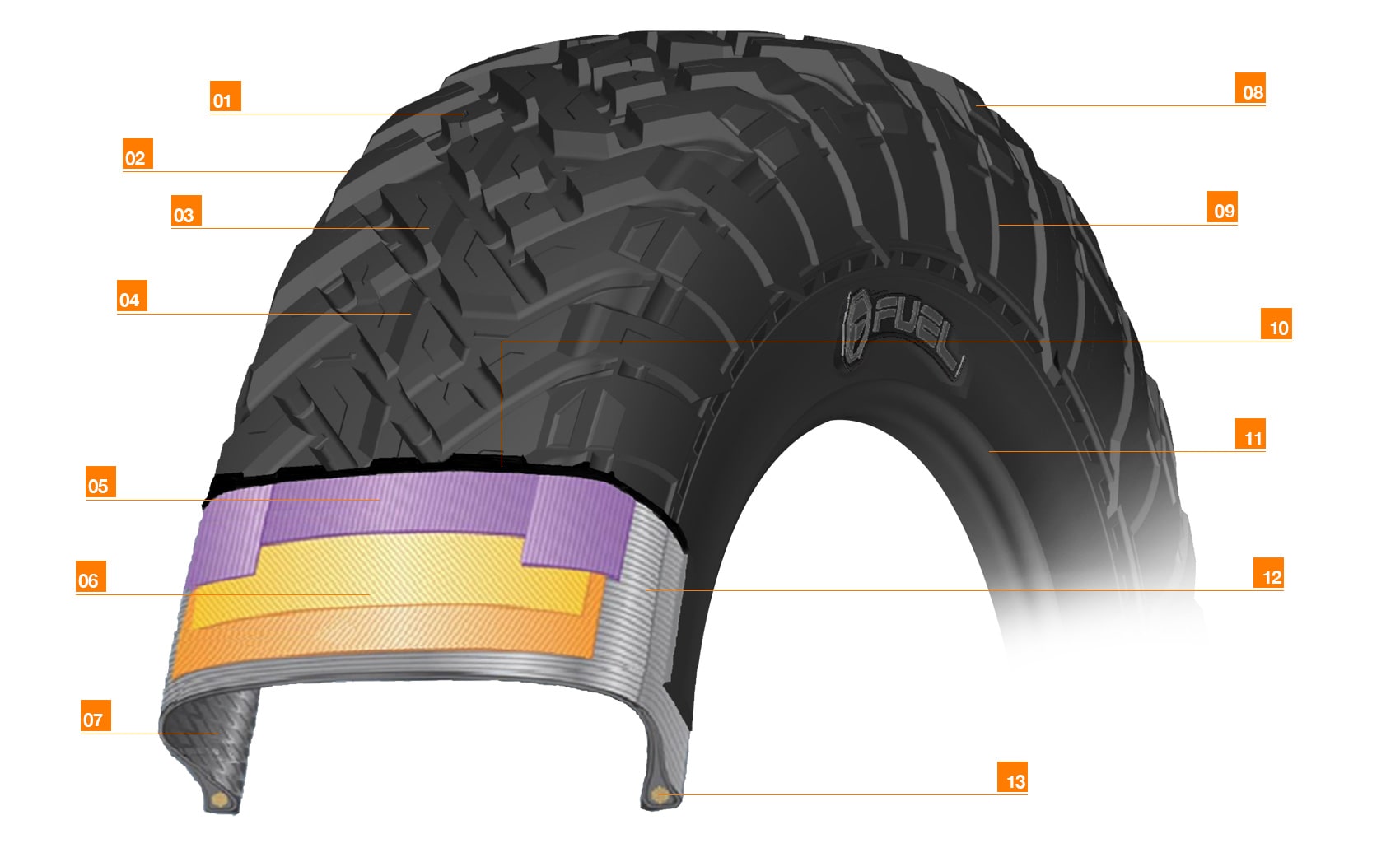 Small sipes can reduce heat generation.
Tire shoulder block design improves the tire lateral grip and impact resistance.
Huge blocks on tread pattern heighten the grip effect while off road.
Large deep groove pattern, greatly improves the tire grip while providing higher wear resistance.
Double seamless wrap tape tightens tires to further enhance high speed durability and impact resistance.
Double-layer high-strength belt steel wire to ensures the performance of the tire.
Special airtight formula to ensure tire tightness.
Large block pattern design extended to the sidewall - greatly improves the sidewall impact resistance.
Sidewall protruding large block pattern further improves the sidewall impact resistance.
Thick Base Rubber Design protects the tire - not easy to pierce.
The Rim Protector Design protects the rim from shock damage.
2-layer carcass design improves tires stability and durability, and continues to ensure high-strength impact resistance.
Single high-strength steel wire seamless seaming, so that the tire and the rim tightly integrate to further protect the tire safety.